Numéro de l'article:
SC3683
Disponibilité:

En stock

(3)
SC3683B Sanitaire by Electrolux 
Sanitaire Canister Commercial Grade Vacuum Cleaner for carpets and hardwood floors.


Only $169.99 - with Free Shipping.

NEW MODEL, replace old model SC3683A,  Fast Free Shipping via FedEx!
---
The Perfect Detail Cleaner for Quick Cleans
 The SC3683B "Mighty Mite", is a commercial grade canister vacuum cleaner from Sanitaire by Electrolux. It is designed for both commercial and residential use and equipped with a tools for every job. 
Accessories like the deluxe floor tool, dusting brush, upholstery and crevice tools, carrying strap and optional HEPA filter make this a great compact vacuum cleaner. This versatile product has an easy drop in bag system and is UL listed for commercial use. 
You're backed by a limited two year commercial warranty, too. Add to that easy access to replacement parts and the best service in the business, and it's plain to see why Sanitaire by Electrolux is the best when it comes to commercial vacuums.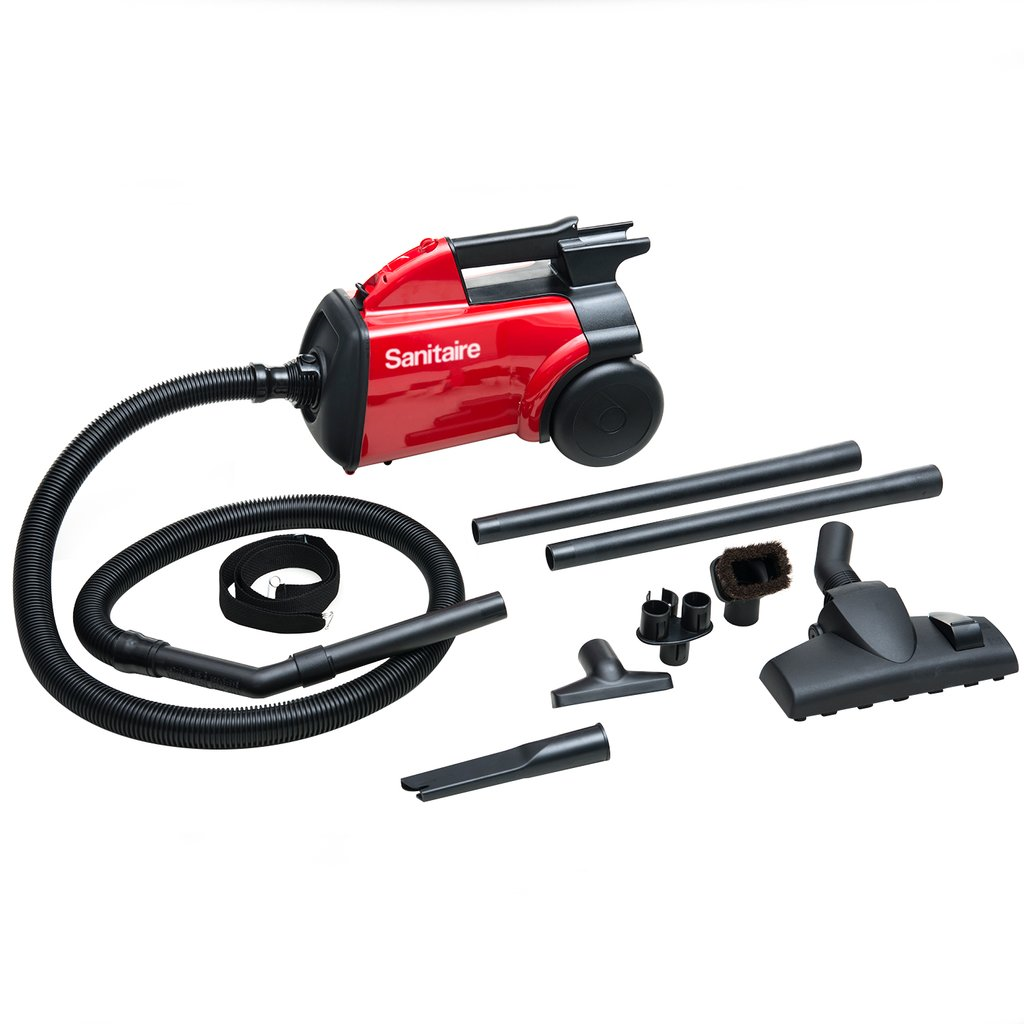 FEATURES:
True HEPA filtration ready (with optional HEPA filter, P/N 60666B)

Use Premium Allergen Filtration disposable dust bags (MM- 63253A)

10 Amp Motor Power (1200 Watts)

10" Cleaning path

7 Ft. Vacuum Hose

20 Ft. Power Cord

Deluxe floor and wall brush

Deluxe dusting brush

Crevice tool

Plastic Lightweight wand

135 Motor CFM

UL Listed for Commercial use

Meets OSHA acceptability standards
---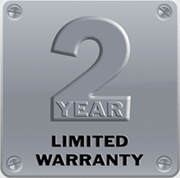 2 - YEAR Warranty on Parts and Paid Labor

Sanitaire Promise of Performance Two-Year Warranty which covers parts, materials, workmanship and labor.
---
The Perfect Detail Cleaner

The SC3683 Sanitaire Commercial Canister has been at home with cleaning for over 20 years. And you would be right.  That is because it evolved out of the famous Mighty Mite, the most popular home canister vacuum ever built.

But rest assured this new Sanitaire is no home version. It is UL listed for commercial use. It features a tough polycarbonate housing.
It is True HEPA ready.* And it conforms to OSHA acceptability standards, to boot.
*Unit becomes a True HEPA filtration system with optional HEPA filter-part no. 60666B
And speaking of acceptability, its lightweight design and convenient shoulder strap will keep your crews comfortable and more productive, too. See the future of floor care today

---
Green Cleaning

Superior cleaning and odor elimination
Sanitaire's Commercial Green Cleaning Line has many models to fit your specific cleaning needs. Select Green Cleaning vacuums have passed rigorous performance tests to earn CRI Green Label™ approval. Sanitaire sealed HEPA vacuums are outfitted with a patented filtration system that emits only clean air back into the room.
---

CRI Green Label™




Industry approved, exceptional results


Sanitaire CRI Green Label™ approved vacuums can satisfy any job requiring a higher level of filtration. The CRI Green Label signifies a superior cleaning vacuum that has passed stringent testing for soil removal, dust containment and carpet appearance retention.
---

HEPA filtration
For cleaner indoor air
Only Sanitaire sealed HEPA vacuums with their patented filtration system capture 99.97% of all particles down to 0.3 microns for cleaner indoor air. Even the carbon dust emitted by the motor is captured. Sanitaire sealed HEPA models give you the satisfaction that you are not only cleaning the carpet more efficiently, but also emitting only clean air back into the room.

SC3683B
with HEPA
Filter 60666B